Over 75 Years of Dance Excellence
Hill Country Dance, Twirl, and Cheer.
Diverse Styles, Built on an Enduring Legacy.
From Tumbling to Tap and Ballet to Cheer, Our Studio is Kerrville's Premier Studio.
Peggy Anne - CeCe Jean Dance, Twirl & Cheer has been part of the Hill Country community since the 1940's, training students in the arts of tap, ballet, tumbling, lyrical dance, jazz, and twirling. More recently we have added competitive and non-competitive cheer, as well as Hip-Hop/Street.
We believe dance helps our students grow in mind, body, and spirit! Our main goal is not to create professional dancers, but to instill self-confidence, poise, and self-discipline in each child. It is with this goal in mind that we strive to establish our classes with an atmosphere of respect and consideration for both students and instructors. We don't expect perfection from our students, but we do expect that they give their individual best. In return, our coaches are trained to foster personal growth by encouragement rather that criticism.
Our fall classes run from September through our dance recital in May, and we offer summer classes as well. For this, you can find more information on our Enroll page. Once there, click on the 'Registration Form' icon. You can then print that form and mail it to us, or drop it by our studio located at 117 Lowry Street. We hope you enjoy browsing our website, and please feel free to contact us by phone at 830-896-6933, Facebook page, or via our contact page with any additional questions you might have about our programs.
Our Classes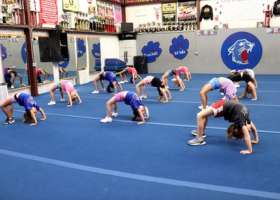 Tumbling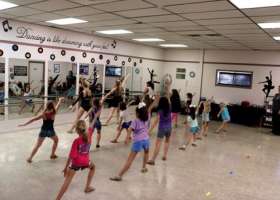 Jazz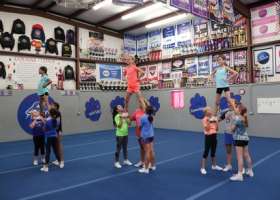 Cubs
Non-Competition Cheer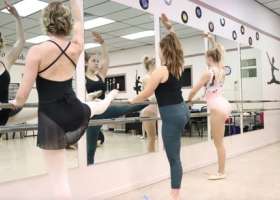 Ballet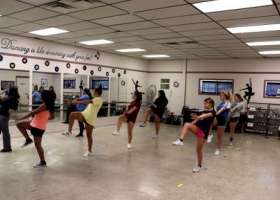 Hip-Hop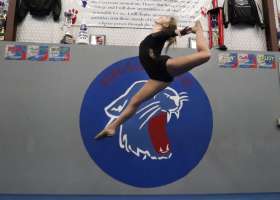 Lyrical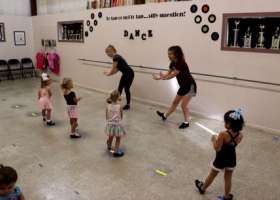 Tap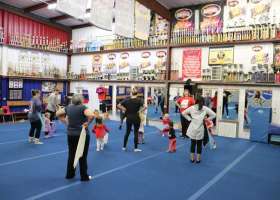 Toddler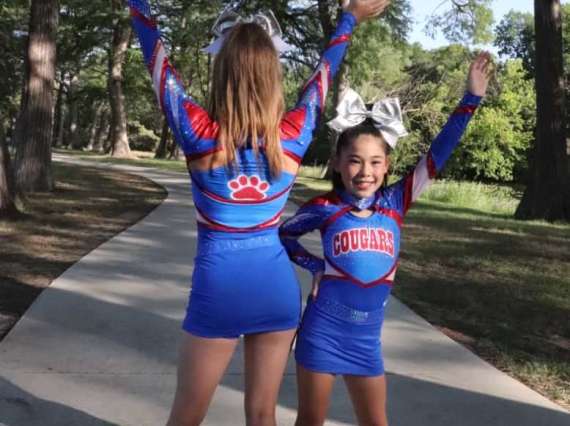 Kerrville Cougars
Our Kerrville Cougars competitive cheer and dance teams consists of girls ages 5 to 18 with previous cheer and dance experience. We offer a trial enrollment period in March and April after our national competitions, with teams forming in June for the next competition season, which runs from October to March.
We also offer non-competitive classes for those students without prior cheer or dance experience. Please call us at 830-896-6933 for more information.
The 2024 Dance & Cheer Recital
Rehearsal: Saturday, May 11th @ 5:00 (Fredericksburg High School Auditorium)
Recital: Sunday, May 19th @ 5:00 (Fredericksburg High School Auditorium)
Why Our Studio?
Experience
More than 75 years in the Hill Country, teaching diverse styles to thousands of students.
Proven Success
Decades of professional recitals and dozens of national cheer awards are a testament to our outstanding staff and programs.
Excellent Value
Our programs are built to be accessible by families, introducing dance to a new generation and building lifelong wellness.
Building for Fitness and Skills for a Lifetime
We'd love to show you our programs and Kerrville studio.
What they Say
My daughter has been coming here for 9 years. She loves it! Coaching staff is excellent!
Michelle Carrizales
My granddaughter loves going there. It has helped her self-esteem tremendously. Happy happy happy!
Sandra Carter
My daughter has been going here going on 3 years. When we moved here, CeCe and her staff welcomed us with open arms. They are encouraging for all and teach respect for others and yourself, determination, learning the fundamentals and improving them, inspiring students to want to do more, teaching them about teamwork. The staff conducts themselves with grace, professionalism and patience towards everyone including parents. We have been very hope being here. Recommended!
Tara Rodgers